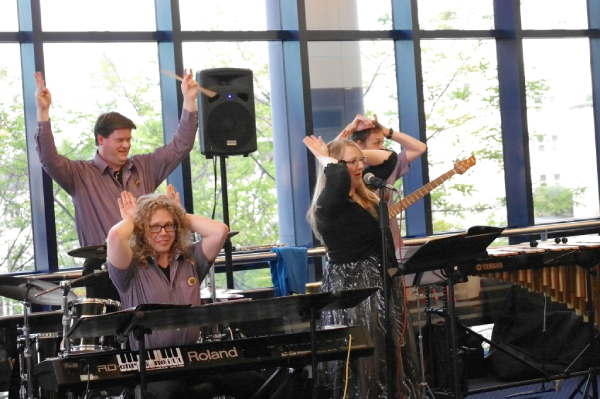 Interactive Live

Family Music Shows

& Sessions
Musical Balloon Band Live Show | Donkey Dots for Tots sessions | Donkey Balloon Babies
The Musical Balloon Band incorporates the art of balloon modelling and great music making. We use singing, sounds, words, numbers and movement. We introduce young children and families to live accessible music in a creative and inclusive environment. 
The stars of the show are Cecily and Cecil Balloon Donkeys enjoying various safari adventures assisted by Verona Chard and her ballooney friends. 
We offer a large range of events and shows, tailored for each venue, event, audience and budget. We are also offering free online sessions!
Free Events
Parties
Events
Free / Name Your Price Events
Join us at the Balloon Animal Show at The Edinburgh Fringe Festival! Taking place at 11:30am on the 26, 27, 28 and 29th August 2021. See us in The Ballroom (Venue 170). 
Pay What You Want tickets are available from EdFringe.com or call 0131 226 0000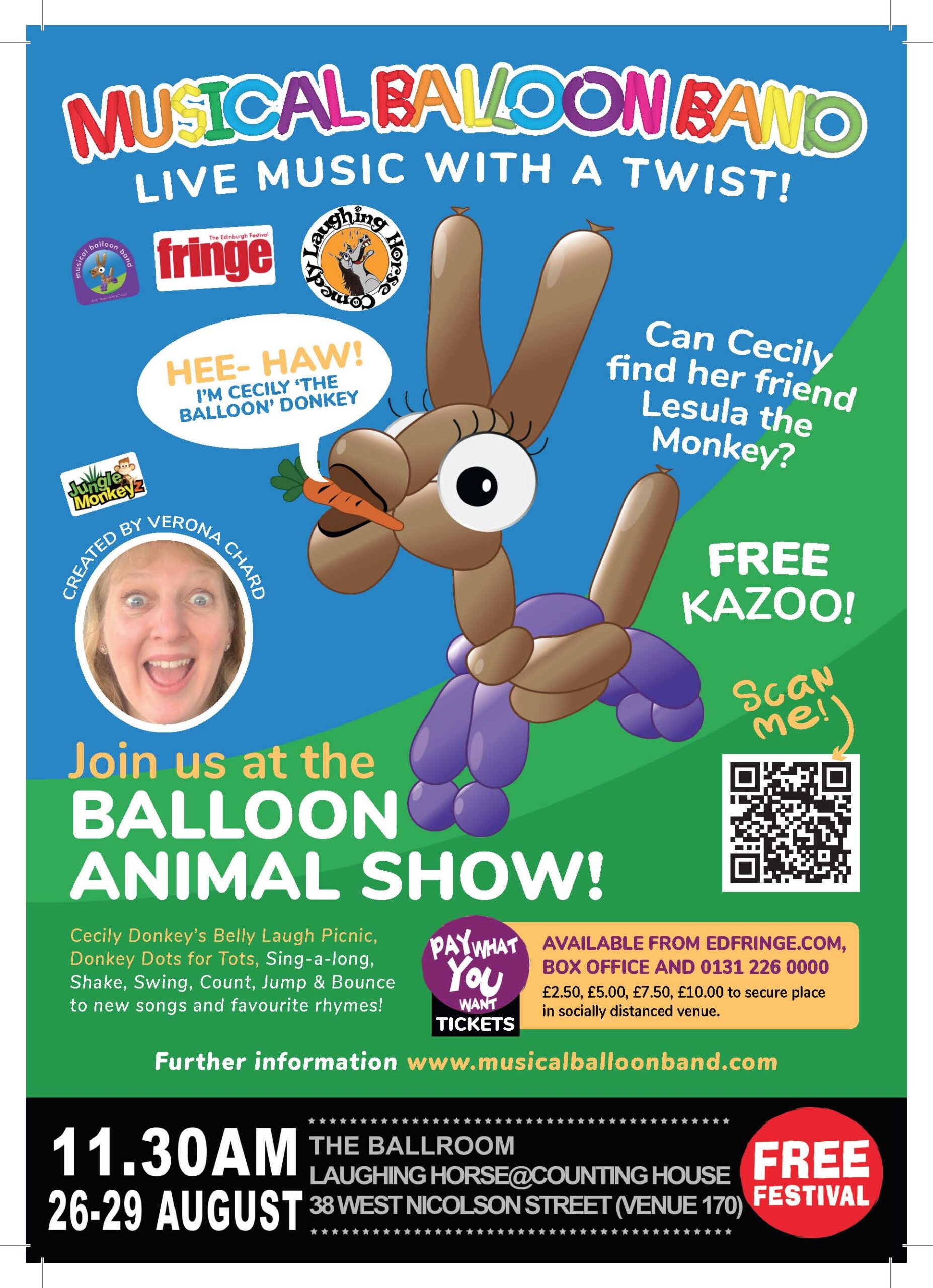 In Person & Online Parties
We offer bespoke parties, educational workshops and themed events, and we love to be inclusive so if you have family and friends who can't attend, we can arrange to have them join us via the internet. 
Balloons & Percussion
Instruments & Sounds
Story & Movement
Events, Festivals & Showcases
The Musical Balloon Band is adaptable to any size venue indoor or any open space. 
We have performed Online and at Festivals, Family Fun Days, Congregations, Carnivals, BBQ Events and in Theatres, Arts Centres, High Streets, Shopping Centres and Gardens across the UK. 
Please contact Verona to discuss your event. 
Our Jungle Monkeyz Friends!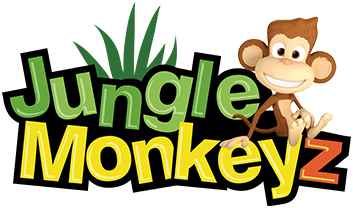 We love our collaboration with Nicholas DasGupta, creator of the Jungle Monkeyz Adventure, with his son Alexander. We write and produce the interactive shows, and sometimes you'll meet Verona as 'Rainbow' her Adventure Jungle persona. 
The Musical Balloon Band perform at Jungle Monkeyz in person and via live broadcasts. If you'd like to join in, please like our Facebook page to see our updates. 
Our friend, actor and director Andrew Fettes (Jungle Drew), presents Jungle Monkeyz Tales from the Adventure Jungle. You can like their page too for notifications of the live broadcasts. 
Jungle Monkeyz were one of our lovely sponsors of our own 'adventure', participation in the London New Year's Day Parade 2020 representing the London Borough of Ealing with Mayor, Councillor Dr Abdullah Gulaid.