NEWS! In 2022 we had an exciting adventure providing craft, our Musical Balloon Band show plus drum workshops for Canterbury Council, our audience were a group of lovely families from Afghanistan, it was an honour to spend time with them and share ideas, music, love and laughter.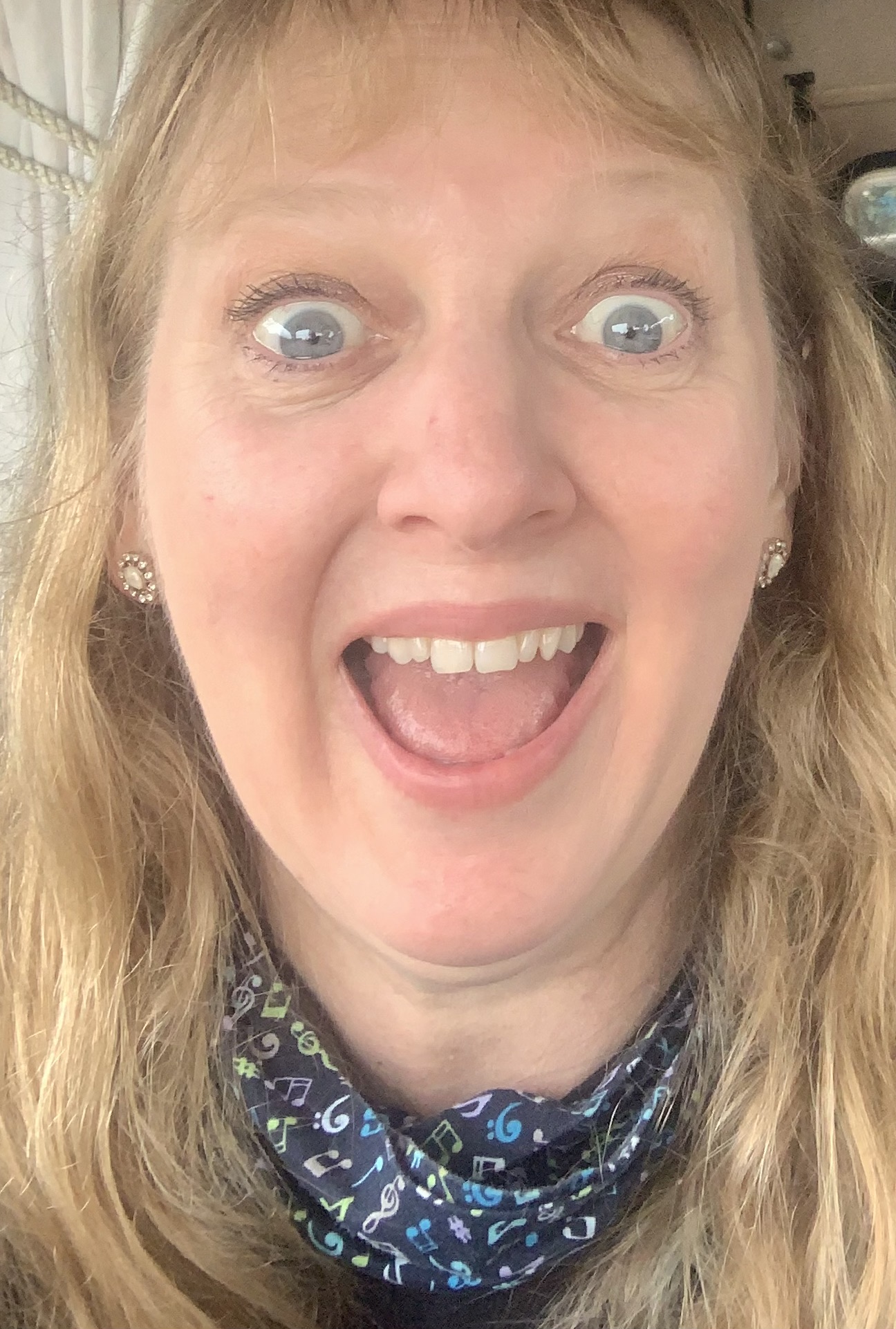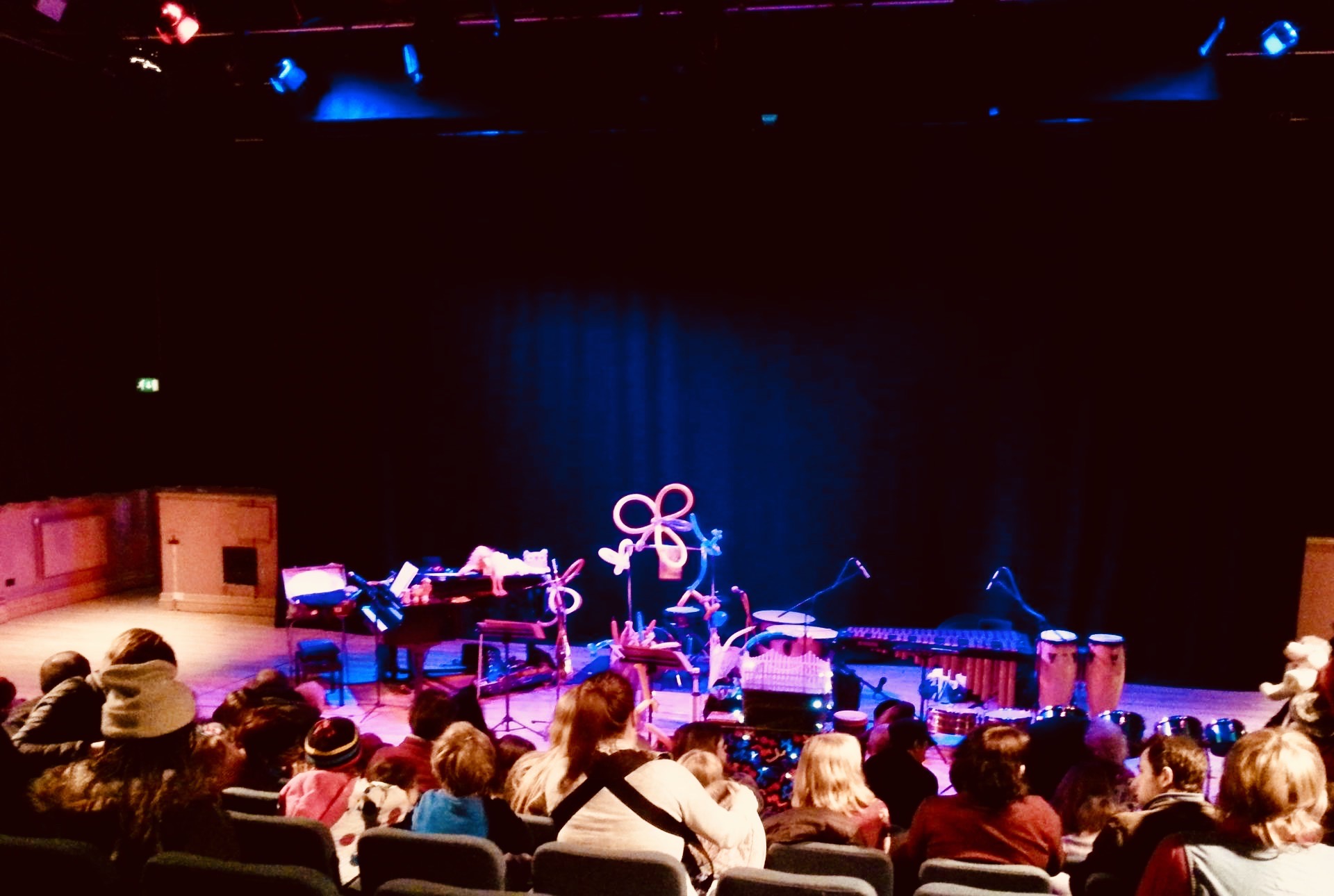 Live Interactive Music with a Twist!
The Musical Balloon Band was founded by Verona Chard in 2013 and supported with research & development and engagements by the Theatre Royal and Concert Halls, Nottingham via a grant for their 'Beanbag Music' series from the Art's Council.
The Musical Balloon Band line up of musicians varies depending on the venue and type of performance. We can provide a small or large group for both indoor or outdoor venues.
We bring a rich selection of percussion, shakers, balloons and drums for the audience to participate with.
We have performed around the country including: The Hayes Family Fun Day in Barra Hall Park; Hayes Carnival; Haverhill Fun Day in the park; Uxbridge BIGFest in the high street; London New Year's Day Parade; Fairfield Halls in the foyer; New Wimbledon Theatre Studio in the theatre; Ropetackle Art's Centre; Starboard Festival in the BOAT outdoor theatre; Sandgate Sea Festival on the beach; The Square Chapel Arts Centre, Halifax; The Woodville Gravesend, Kent; Lauderdale House, London; Number 8 Arts Centre, Worcestershire; The Herbert Museum, Coventry / No4JazzFestival; Art's Theatre West End, London, and the Edinburgh Free Fringe Festival 2021.
Verona Chard leads the band on vocals, balloon sculpting and plot creation and Andrew Fettes regularly performs alongside, or assists or directs. 
The amazing pianist, composer, arranger, producer and multi-instrumentalist, Chris Neill is the MBB Musical Director and collaborator. The splendid Roan Kearsey-Lawson joins on tuned and untuned percussion such as vibraphone, timpani, congas and drums, and creates wonderful rhythm and music magic for us all to enjoy, Roan also plays piano & composes & produces.
We LOVE to introduce different instruments to our audience and these have included: Winston Clifford drums / Paul Morgan bass / Charlotte Glasson sax & flute & saw & multi-instrumentalist / Dave Glasson piano & silly hats / Fiona Clifton-Welker harp / Marlon Hibbert steel pan / Anne-Marie Atkins sax & euphonium & steel pan / Les Cirkel drums / Richard Bolton guitar / Sophie Alloway drums etc.
We welcome requests for a certain instrument or introductions to your favourite local musician(s) to collaborate with. We were delighted to collaborate with May Halyburton aka Bessy Bass and Graeme Barclay aka Beat Buddies at the 2021 Free Fringe Festival in Edinburgh with Laughing Horse Comedy.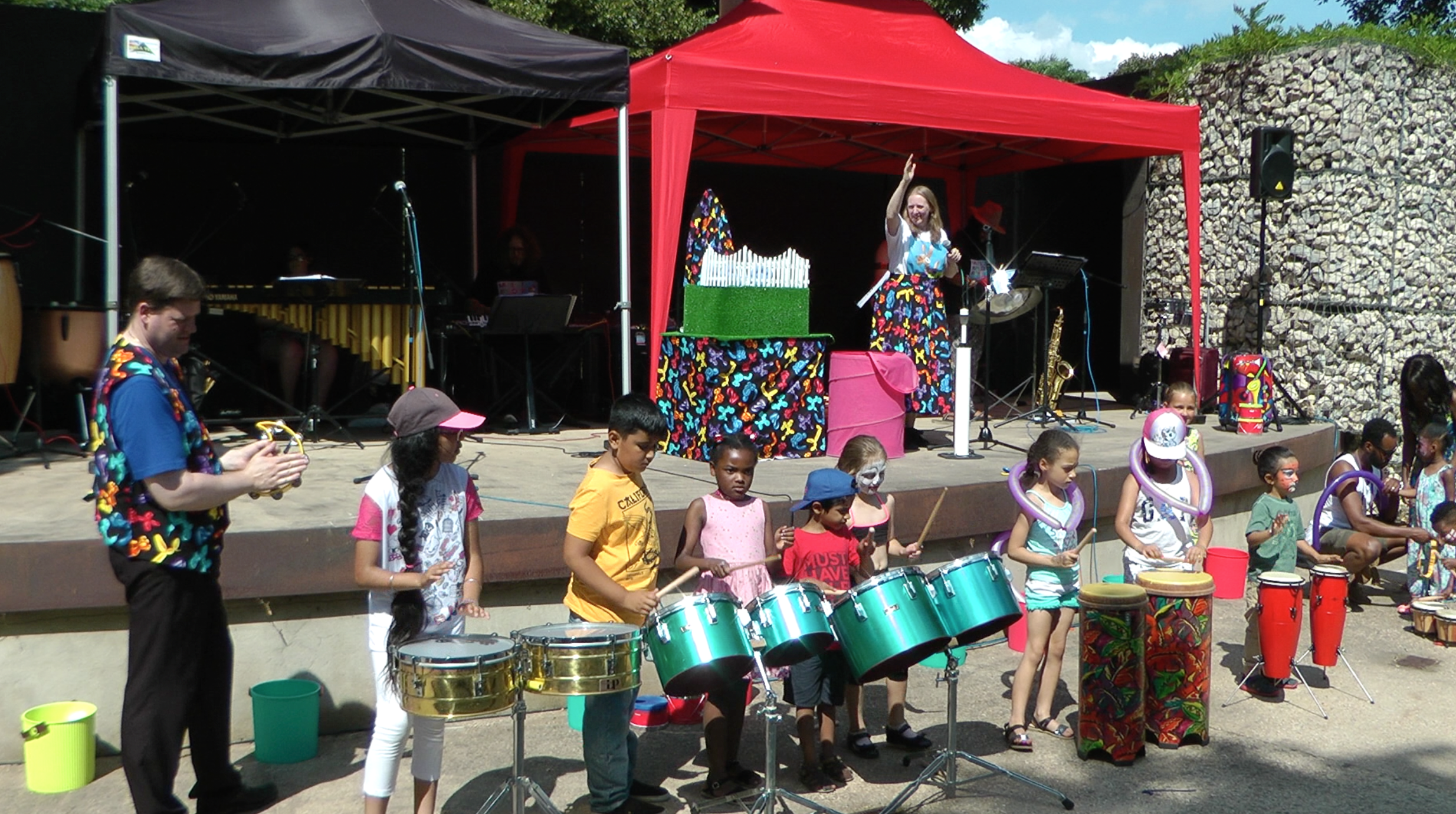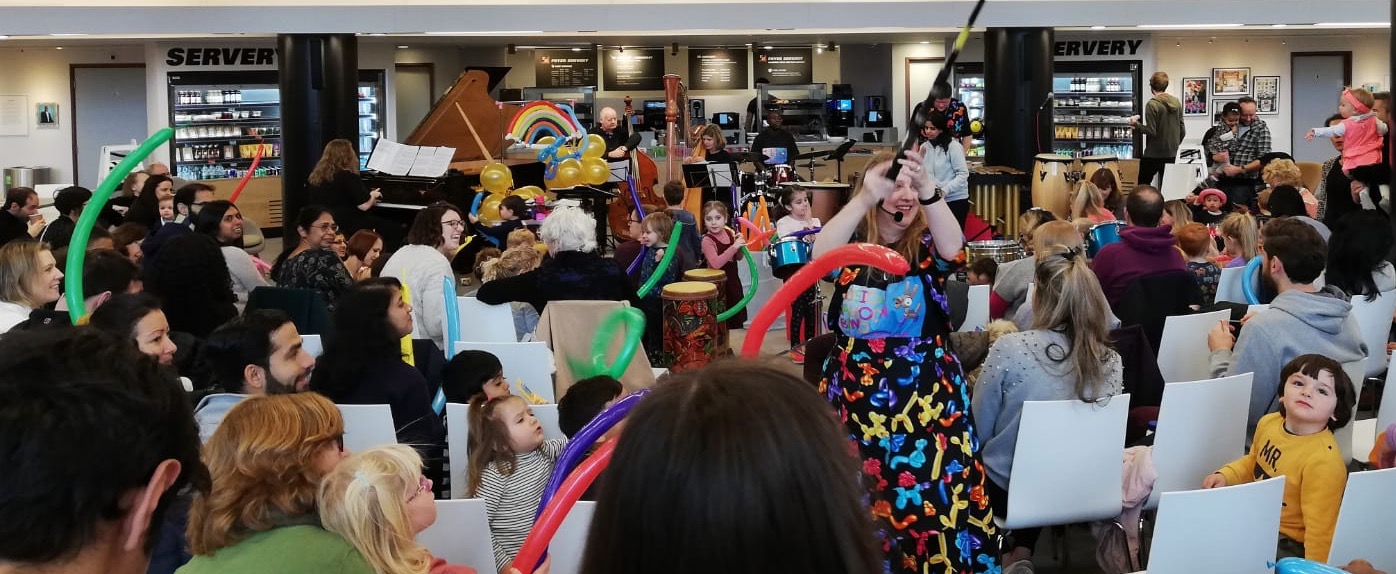 We are friendly professionals with experience of performing, running workshops, creating shows, concerts, live theatre and
events. Often bespoke and always with your needs, objectives, preferences and brief at the forefront of our work.
We aim to achieve a living wage for our musicians because they are established professionals in their field.
However, please don't be shy to tell us if you need help with the budget or assistance with promotion because we understand that
resources can be limited and the wonderful people who organise events have a very important and often difficult job to do.
We are creative and resourceful so we might be able to suggest an idea or two to help bring in additional revenue.
"I think you've got something really special"
"The music was excellent and the script moved along at a cracking pace. The audience was fully engaged and it all felt like great fun!"
"Just wanted to say a big thank you. The team said you were great and that the kids and parents were all very happy"
"feedback about you guys was nothing but positive. Everyone loved it. Until the next time....."
"It's brilliant that our local library plays host to such amazing events. Band outstanding. Children thoroughly enjoyed something so different. Can't wait for next one! Thank you" 10/10
"Amazing, great for all ages" 9/10. "Fantastic, thank you" 10/10 "It was lovely entertainment. Would love to see again" 10/10 "A big thank you to all the staff and performers for their hard work" 10/10
"When Verona came I was so excited.  First we blew up balloons which had a tail. Next we blew up a very long balloon. Then we made a head, made the long balloon into wings and made a butterfly".
You are so mindful of both the child and the adult, and as a parent this is important. It can be very lonely with a toddler at home, so this has really encouraged us both mentally and developmentally. Although it has been tough at times to get her to tune into a screen, you are able to capture the individual and include a range of ages, with no pressure or expectation."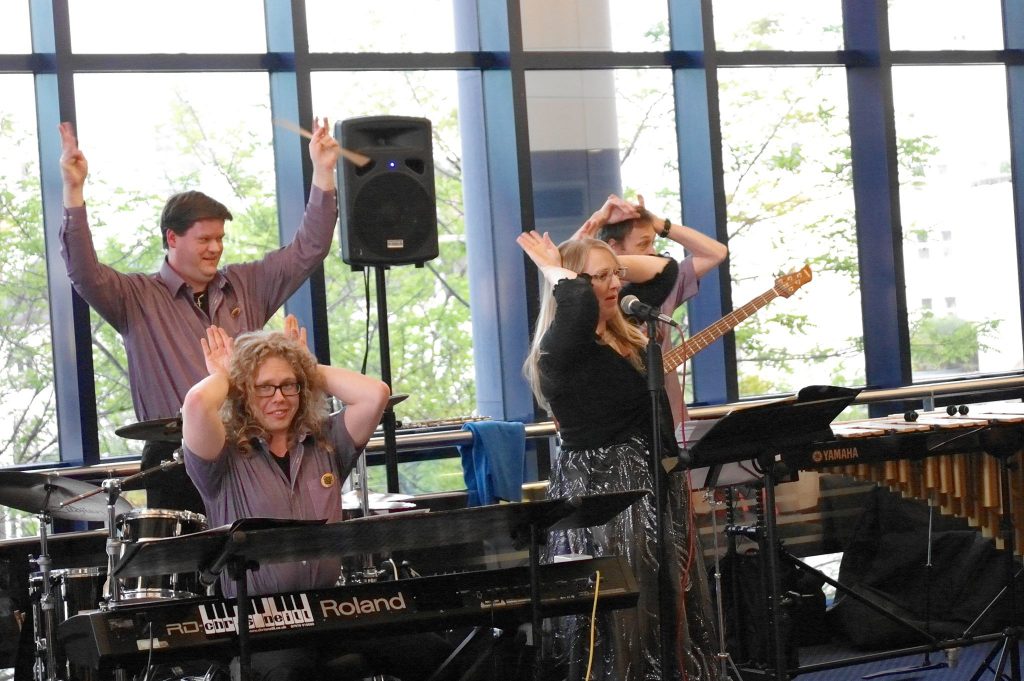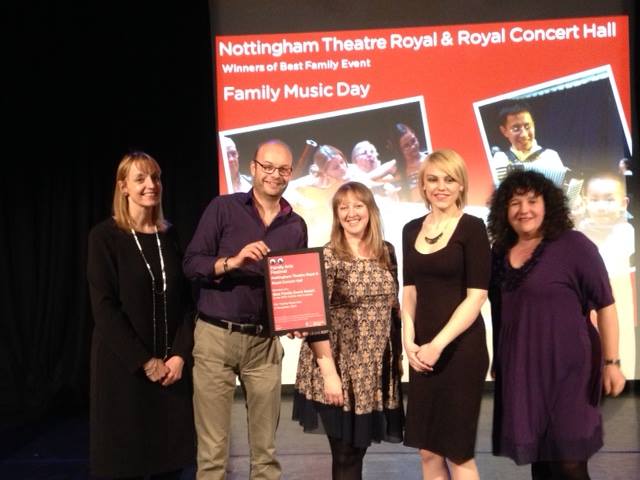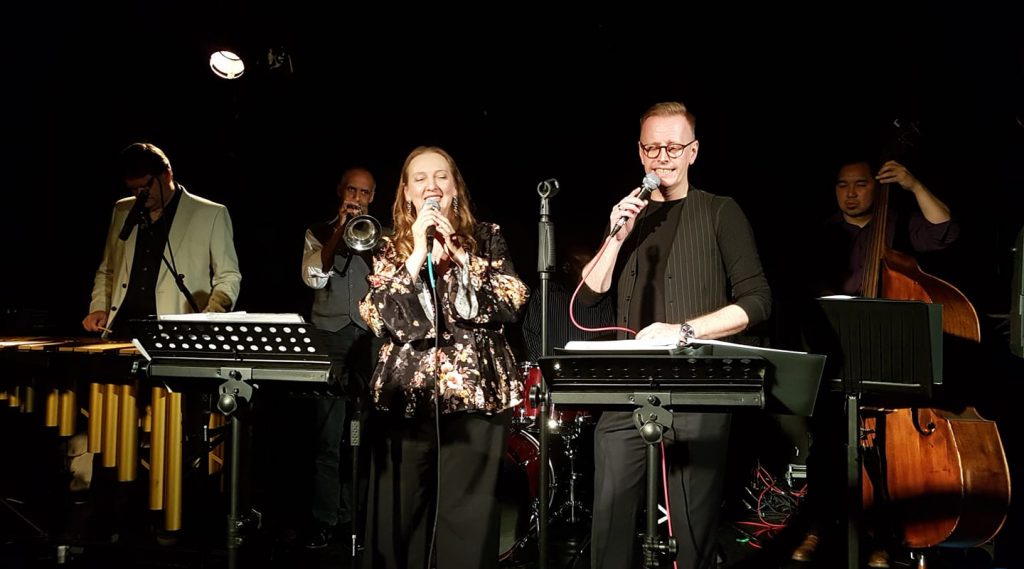 Verona Chard L.R.A.M., Dip RAM is a freelance professional singer, actor, voice over artist, composer, lyricist, writer, theatre and events producer, tutor, choir leader, agent and balloon sculptures artist. In 2020 she was awarded an Art's Council grant to further her work and creative development.
Until the pandemic Verona was the Artistic Associate at the Fairfield Halls, Croydon performing Musical Balloon Band shows and Donkey Dots For Tots for families every Monday as part of Croydon Council's Community Arts provision and she directed the Fairfield Halls Community Singers now known as Croydon Community V Vox as these sessions have since moved online. Prior to that she ran similar sessions at the New Wimbledon Theatre and Wimbledon Library.
The amazing pianist, composer and multi-instrumentalist Chris Neill is her MD.
Verona works regularly as Sybil in an interactive 'Fawlty Towers' dinner show with Edmond Wells as Basil and Andrew Fettes as Manuel, they also perform at weddings, parties and events across the globe. In 2018 Verona was employed as the Vocal Director on a new six part BBC television drama 'Age Before Beauty' starring Robson Green, Sue Johnston, Polly Walker, James Murray and Lisa Riley.
Verona also worked as a visiting singing teacher for 14 years at the Royal Central School of Speech and Drama on the BA (Hons) Acting – Musical Theatre course and in 2018 – 2019 she was Head of Vocals at the Institute of Contemporary Theatre. She has also taught at Art's Educational School on the MA course and at the London School of Musical Theatre.
October 2012 she was honoured to perform at the Kathmandu Jazz Conservatory for their 5th Anniversary Festival and gave singing workshops. In the same year she was the judges expert for Tatiana Okupnik on X Factor, Poland (they won the series!). Verona has recorded with the Humphrey Lyttelton Band, Carey Blyton, Charles Miller, Ron Moody, Victoria Hart and there are plans to record with the legendary composer and pianist John Horler on a new album. In 2010 she recorded and produced a concept album 'Fever…in Love with Shakespeare' which she sadly
licensed and it was never heard of again.
Theatre and Musicals work includes No 1 Tours; National Tours, Fringe and Weekly Repertory Theatre plus Pantomime which she loves and has played Wicked Queen, Funny Fairy and comedy roles.
Classical singing work incorporates Dinner Opera -' A Night at The Opera' for the Landmark Hotel, London; extensive tours with Sheherazade – trio with Fiona Clifton-Welker – harp and Denise Dance – flute plus Early Italian Opera performances.
As a producer Verona has teamed up with the Olde Watermill Experience to create all kinds of fun events and she regularly collaborates with the London Business School, The Landmark Hotel and many other lovely people and organisations.
Verona lives with her actor husband Andrew Fettes and two foster cats. She is originally from Bristol / Bath in Somerset and trained in singing and acting at the Royal Academy of Music and Trinity Laban (formally Trinity College of Music).